Colorado State Workers Reach A Historic Provisional Contract With The State!
LET'S LOCK IT IN AND VOTE 'YES' TO RATIFY.
After years of hard work and dedication, Colorado state workers reached a tentative union contract with the state. This agreement is another step towards ensuring that every state job is a good job that allows workers to take care of themselves and their families.
It not only helps state workers but all Coloradans as well. Years of chronic understaffing and low pay have left many vacant positions, making it difficult to provide critical public services to Colorado communities.
Help spread the word on social media by liking and sharing posts from Colorado WINS on Facebook and Twitter.
Learn More About The Contract
We put together the contract highlights so you can see the results of our hard work.
3% across-the-board wage increases for each year of the contract;
A $15 minimum wage for all state jobs;
A path to winning additional raises through an agreement to re-open negotiations next year to discuss raises that reward years of service (called step increases);
Up to $20 million a year to cover health insurance premium increases for the next three years.
Check out our frequently asked questions (FAQ) document to get the answers you need.
Become A Member Of Colorado WINS Today.
When we come together as a union, we can win improvements we can't achieve on our own. Together, we can improve the critical services Coloradans depend on. There is no better time to join. If you aren't a member, click here...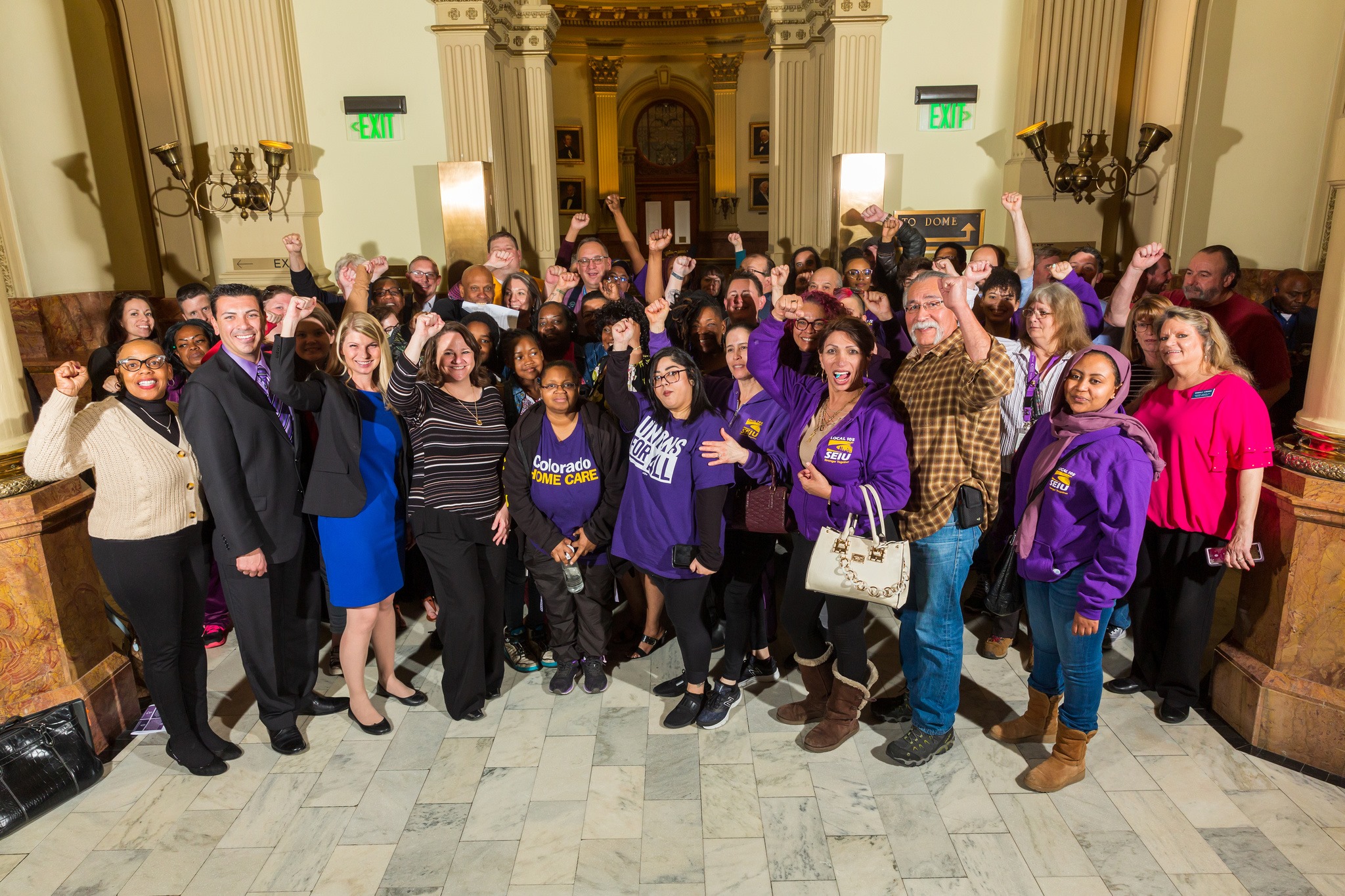 Key Contract Election Dates
Voting will take place from October 6 - November 16, 2021